Retea privata virtuala - VPN
VPN-ul este o tehnologie care este conceputa sa creeze intr-o retea publica o subretea privata independenta.
Aceasta subretea nu poate comunica cu ceilalti utilizatori sau sisteme ale retelei principale de baza.
'Virtual private network' sau VPN se traduce din engleza in romana sub forma 'retea virtuala privata'.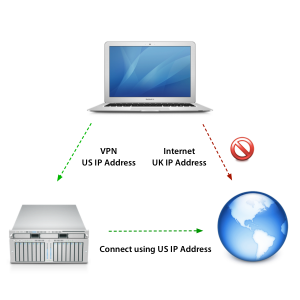 Arhitectura unei retele VPN
Cei care doresc instalarea unei conexiuni VPN au mai multe optiuni bazate pe nivelele 2 si 3 din modelul OSI.Reteau Vpn poate fi instalata si administrata la biroul / resedinta clientului sau de catre un furnizor de servicii de telecomunicatii.Este posibila combinarea metodelor intre ele pentru a corespunde cerintelor speciale.
Tipuri de VPN
VPN-urile demne de incredere folosesc protocoale de tunelare criptate denumite in engleza Cryptographic Tunneling Protocols.Aceste protocoale fiind criptate asigura siguranta datelor prin verificarea autenticitati expeditorului si integritatea mesajeor.Daca sunt configurate si utilizate corect servarele Vpn pot asigura comunicatii    sigure prin criptarea datelor in cadrul unei retele nefiabile.
Deoarece o astfel de alegere, implementare și folosire nu sunt sarcini simple, există pe piață multe scheme VPN nefiabile (nesatisfăcătoare).
Tehnologiile VPN sigure pot fi de asemenea utilizate pentru a imbunatati securitatea în infrastructura rețelelor.
Exemple de protocoale VPN sigure (viabile):
IP security (IPsec) – folosit pe IPv4, și parțial obligatoriu pe IPv6.
Secure Sockets Layer / Transport Layer Security (SSL/TLS) – folosit ori pentru întreaga rețea, precum în proiectul OpenVPN, ori pentru securizarea unui proxy web. A fost construită de companii precum Aventail și Juniper care asigură accesul distant la capabilitățile VPN.
Point-to-Point Tunneling Protocol (PPTP), creat de un grup de companii, printre care și Microsoft.
Layer 2 Tunneling Protocol (L2TP), creat prin cooperarea între Microsoft și Cisco.
Layer 2 Tunneling Protocol, version 3 (L2TPv3), lansat recent.
VPN-Q
Multi Path Virtual Private Network (MPVPN). MPVPN este marcă înregistrată a companiei Ragula Systems Development Company. Vezi Trademark Applications and Registrations Retrieval (TARR).
Multi-Protocol Label Switching (MPLS) este adesea folosit pentru construirea unui VPN fiabil.
Layer 2 Forwarding (L2F), proiectat de Cisco.
UT-VPN protocol dezvoltat de University of Tsukuba Japonia, scris incepand cu anul 2010 de Daiyuu Nobori.  Acesta fiind si protocolul folosit de RoTunneling VPN.
Tunneling
Tunneling presupune transmiterea datelor în cadrul unei rețele publice astfel încât aceastea să nu poata fi vazute ca transport de informații si ca o  parte a unei rețele private. Se realizeaza prin încapsularea datelor aferente rețelei private și crearea unui protocol care să nu permită accesul nimănui la acestea. Tunneling permite folosirea rețelelor publice de Internet, văzute astfel ca "rețele private" sau aproape private.
RoTunneling VPN suporta urmatoarele protocoale de VPN:
UT-VPN;
OpenVPN;
IPSec / L2TP;
In perioada urmatoare vom adauga suport si pentru:
MS-SSTP VPN;
Cisco ETHER IP / L2TPv3 over Ipsec.
Tags: retea privata virtuala, vpn, rotunneling, internet, software, UT-VPN, OpenVPN, IpSec L2TP, MS-SSTP VPN, Cisco ETHER IP / L2TPv